Building sustainability into your business may seem complicated and expensive. But understanding the benefits and what it means for your business will help you implement these important considerations here and now, instead of pushing them down the line in hopes that you can tackle it when you are 'successful'.

Through this program, you will gain clarity on how to successfully launch & grow a food business with purpose in the contemporary marketplace taking into consideration various important aspects to address in order to set yourself up for success.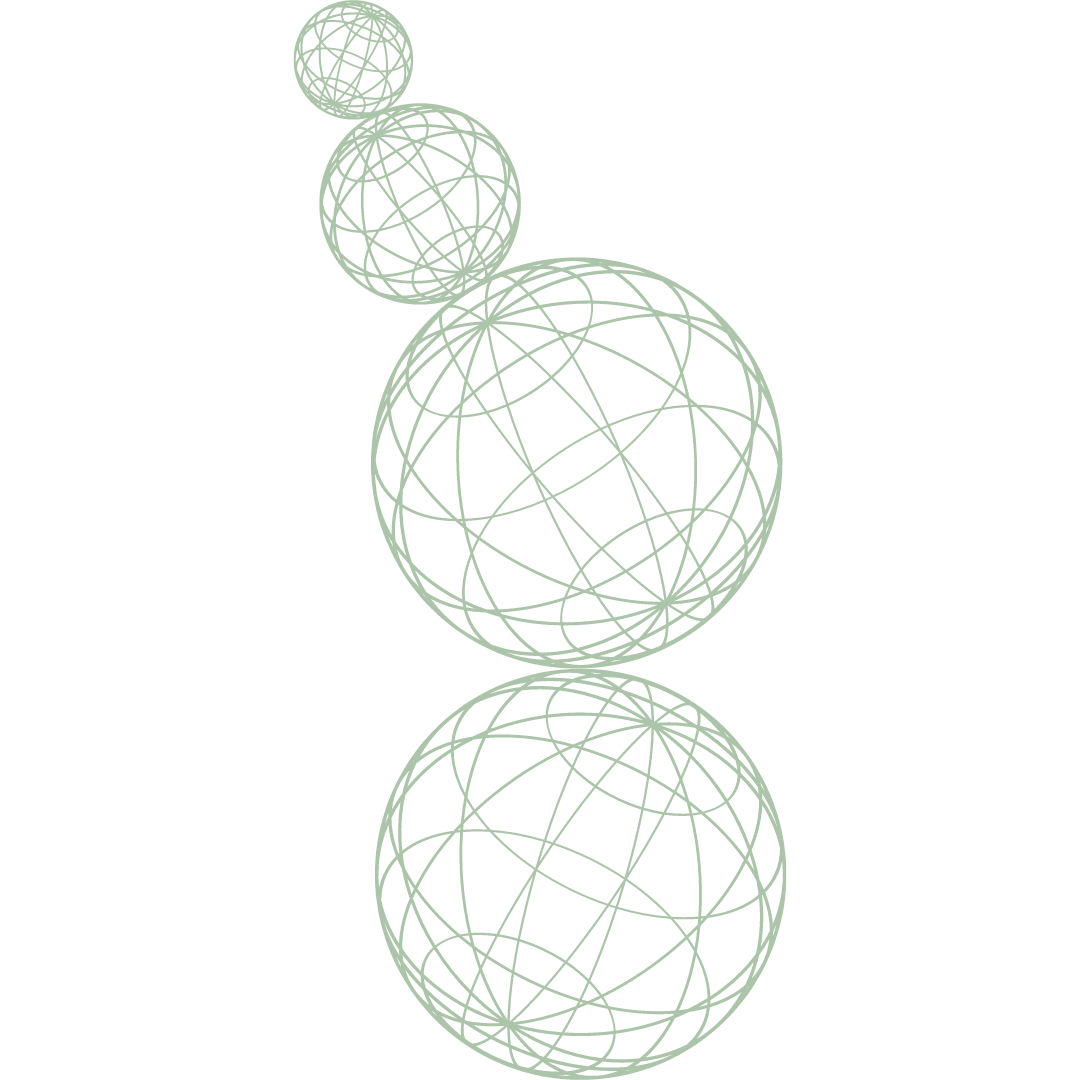 6 Units
A journey of transformation made up of 5 masterclasses and 1 founder's panel networking event. Units are released every Monday starting 1 May 2023 and ending on 12 June 2023.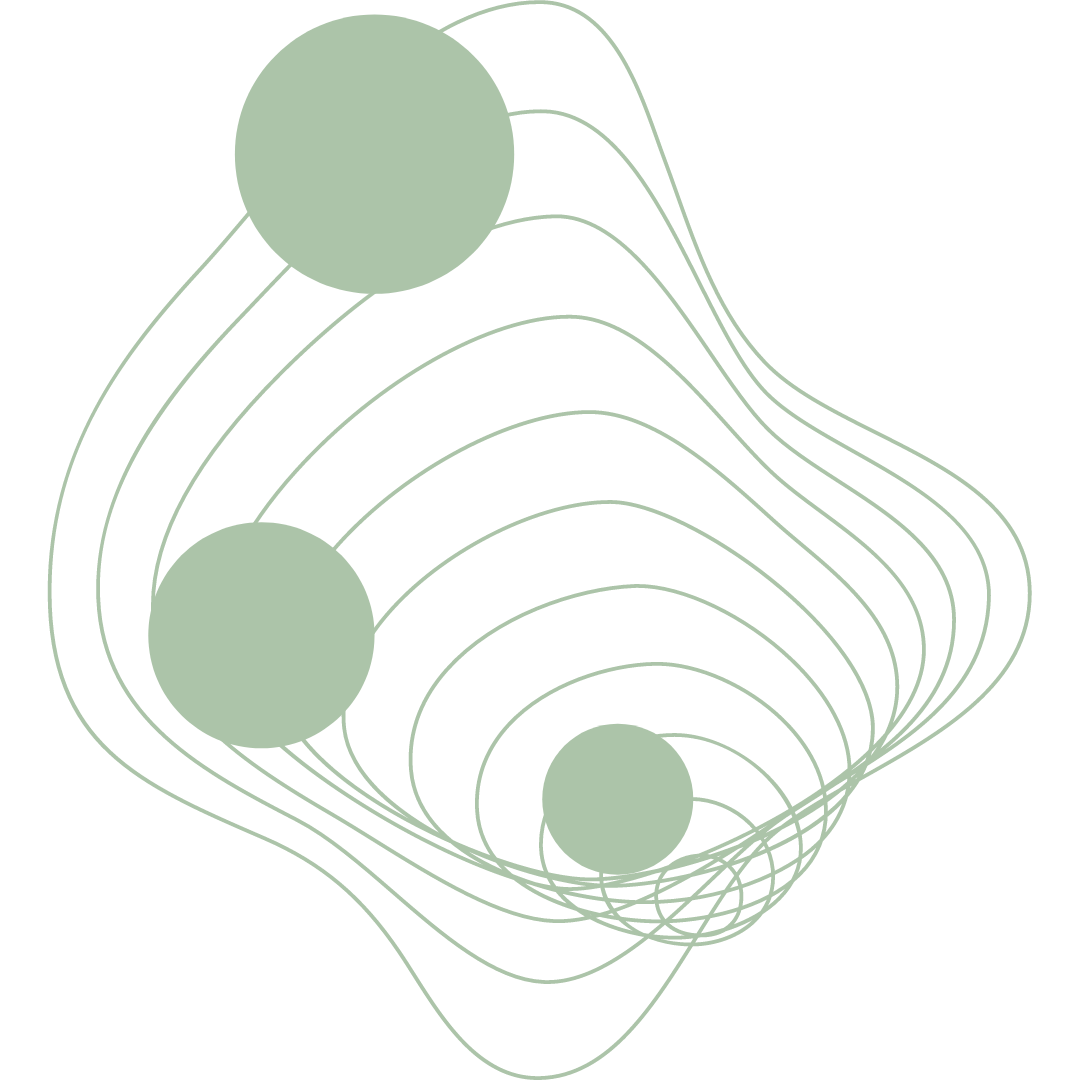 Step-by-Step Creative Process

12 Food Design Thinking methods and 41 downloadable worksheets for you to start your creative process immediately.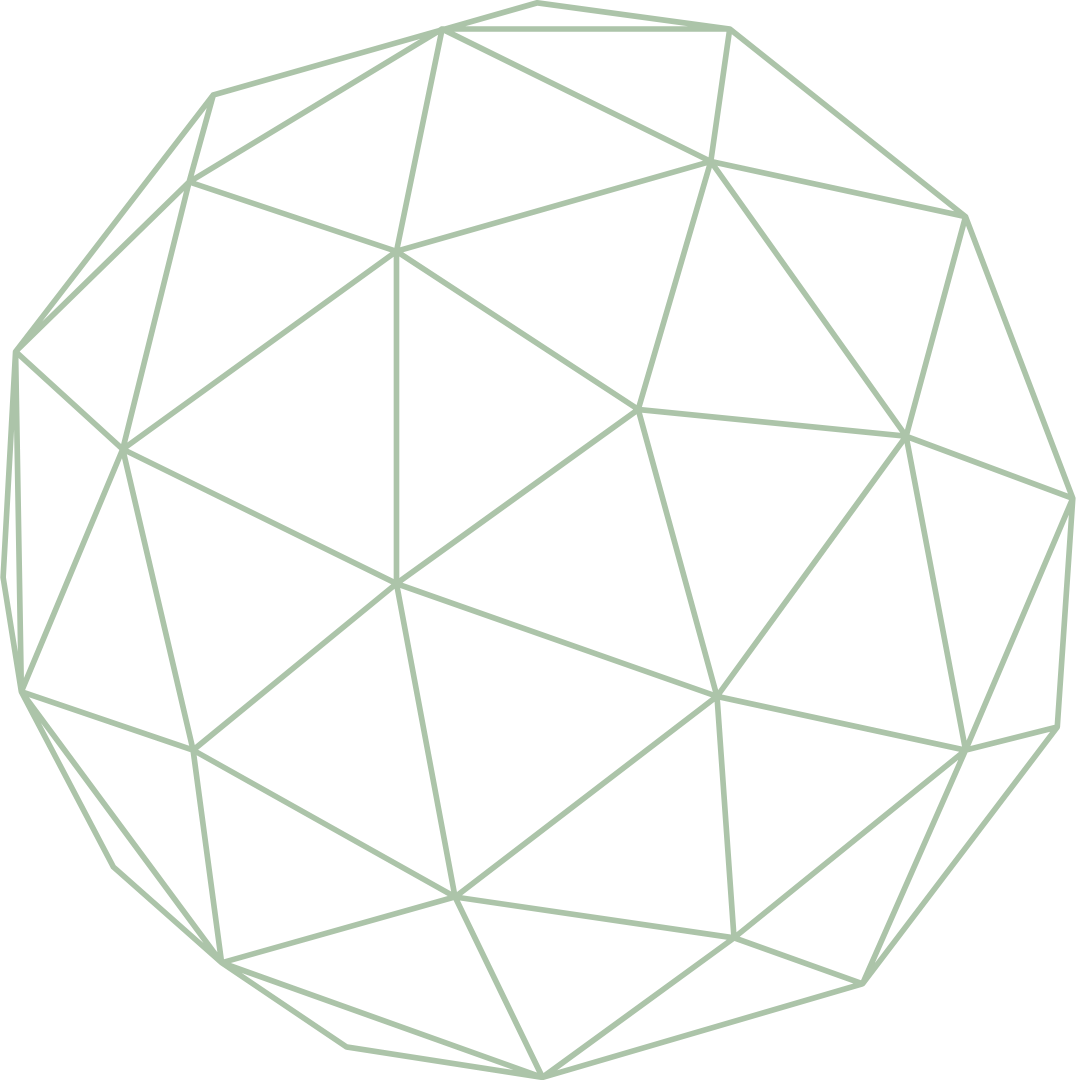 Interactive Learning

1-1 sessions with our network of 20+ experts to work on your business, and group sessions for shared learning. PLUS complimentary access to KiCo's coworking kitchens in The Hague, NL.




Step-by-Step Creative Process

A bespoke Food Design Thinking process that includes:
41 Downloadable Worksheets 👉
for 12 Food Design Thinking methods: Define Your Inspiration, Define your Food Design challenge, Build your Team, Context Search, Food System Map, Expert Chat, Pause and See, Time Jump, IdeaMaze, Business Model, Launch and Learn, Feedback Loop.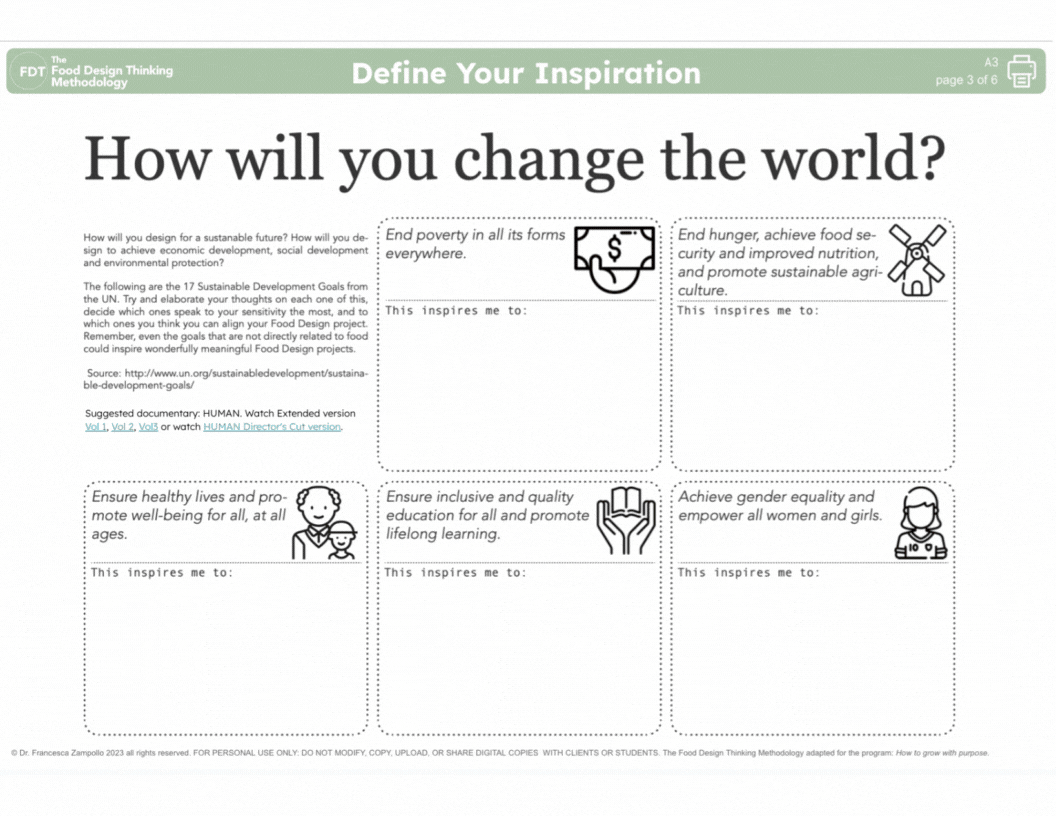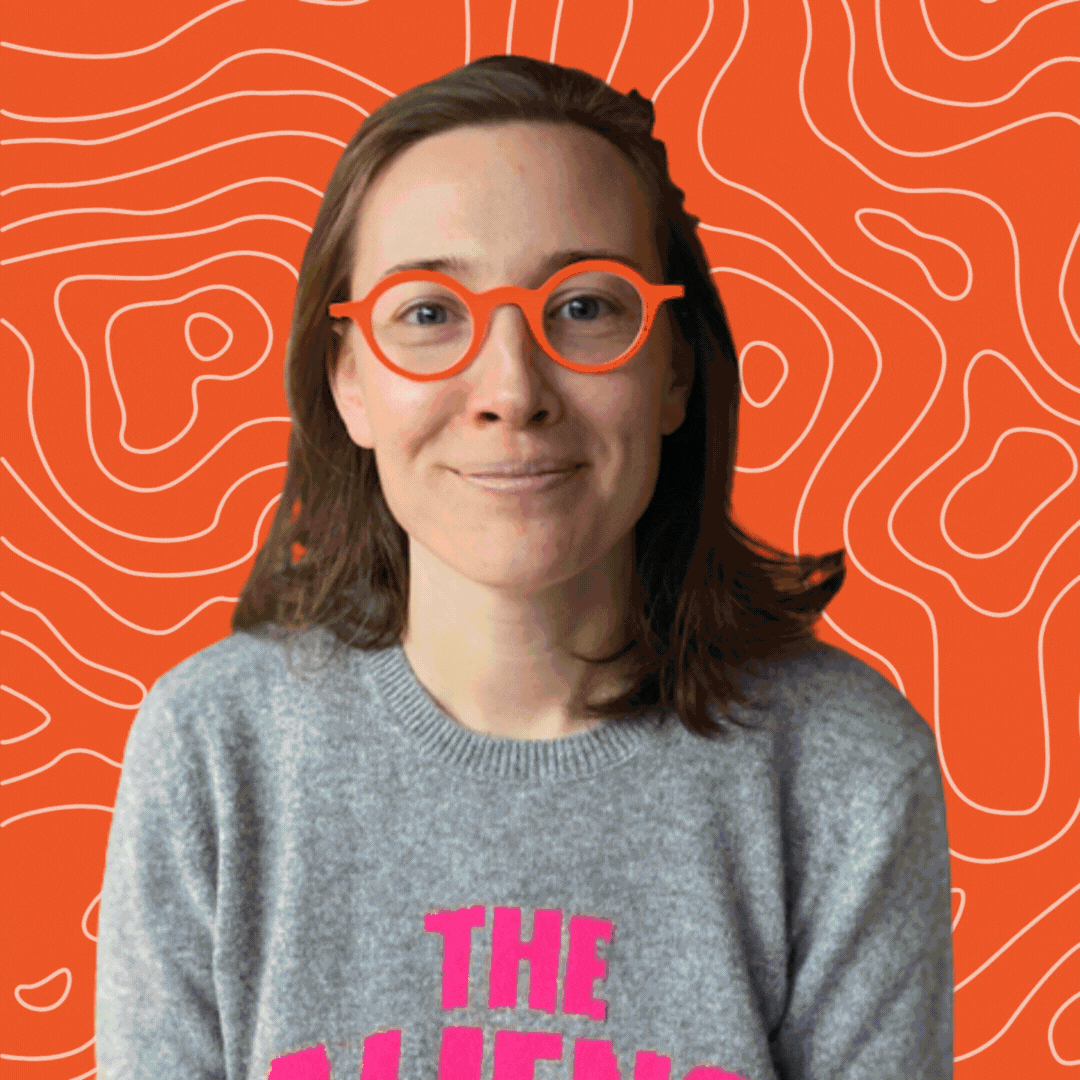 6 OnLIVE Sessions with 20+ Experts

Over a span of 6 weeks, you will meet 20+ experts and entrepreneurs from all corners of the food industry who will share their experiences and recipes for success. You can deep dive with any (or many) of them for personal feedback based on your project's needs. To ensure that you can turn your learnings into practical next steps, every session will also have some interactive exercises as well as learning materials provided beforehand. Each week you will dive deep into a specific topic, exploring best practices from around the world, as outlined int the program schedule above.

OnLIVE sessions Schedule:
1 May 2023 How to ideate for the future: Discovering existing opportunities of Food Trends and Future Food Tech - with Julia Varela Tarancon, Jashan Sippy and Jean Boudillon
8 May 2023 How to build a brand that cares and sells: Discovering the value of brands with purpose - with Alex Marin, Vanshaj Kapur and Sami Simreen
15 May 2023 How to create strong foundations and scale up: Discovering the path through fundings and business - with Suubi Nambwayo, Orfirah Hogeman-Helstone and Samer Simreen
29 May 2023 How to join the Food System Transition: Discovering how our struggles are shared by everybody, but it's simpler than it looks - with Katarzyna Młynarczyk, Lara Hanlon and Evangelos Kontos
5 June 2023 How to shift sustainable impact from abstract to reality: Discovering how to make sustainable choices effortlessly and be proud of them - with Julia Dalmadi, Mia Holmsen and Beth Massa


12 June 2023 Happy Hours: Online Founders panel with Q&A with Marcus Link, Tim Elfring, Thaís Andorffy, Stephanie Lykourgou and Lucas Posada

Onlive masterclasses are scheduled every Monday at 4pm CET via Zoom, and will last approximately 2 hours.

What you'll get:
An understanding of the incredible ways the food industry is growing and evolving

Clarity on

how to build a solid business

foundation & grow (including

financing opportunities

in the Netherlands)

Guidance on how to build a purpose-led brand that builds

customer loyalty

Practical understanding of what a sustainable food business is & the steps to take

Tools & educational materials that will turn everything you learn in this masterclass into impactful next steps

12 Food Design Thinking methods adapted for this program, with 41 downloadable worksheets

Become a

certified

"Food Entrepreneur with Purpose" upon completion

Complimentary pass** to KiCo's Innovation and shared kitchens in the Hague, Netherlands.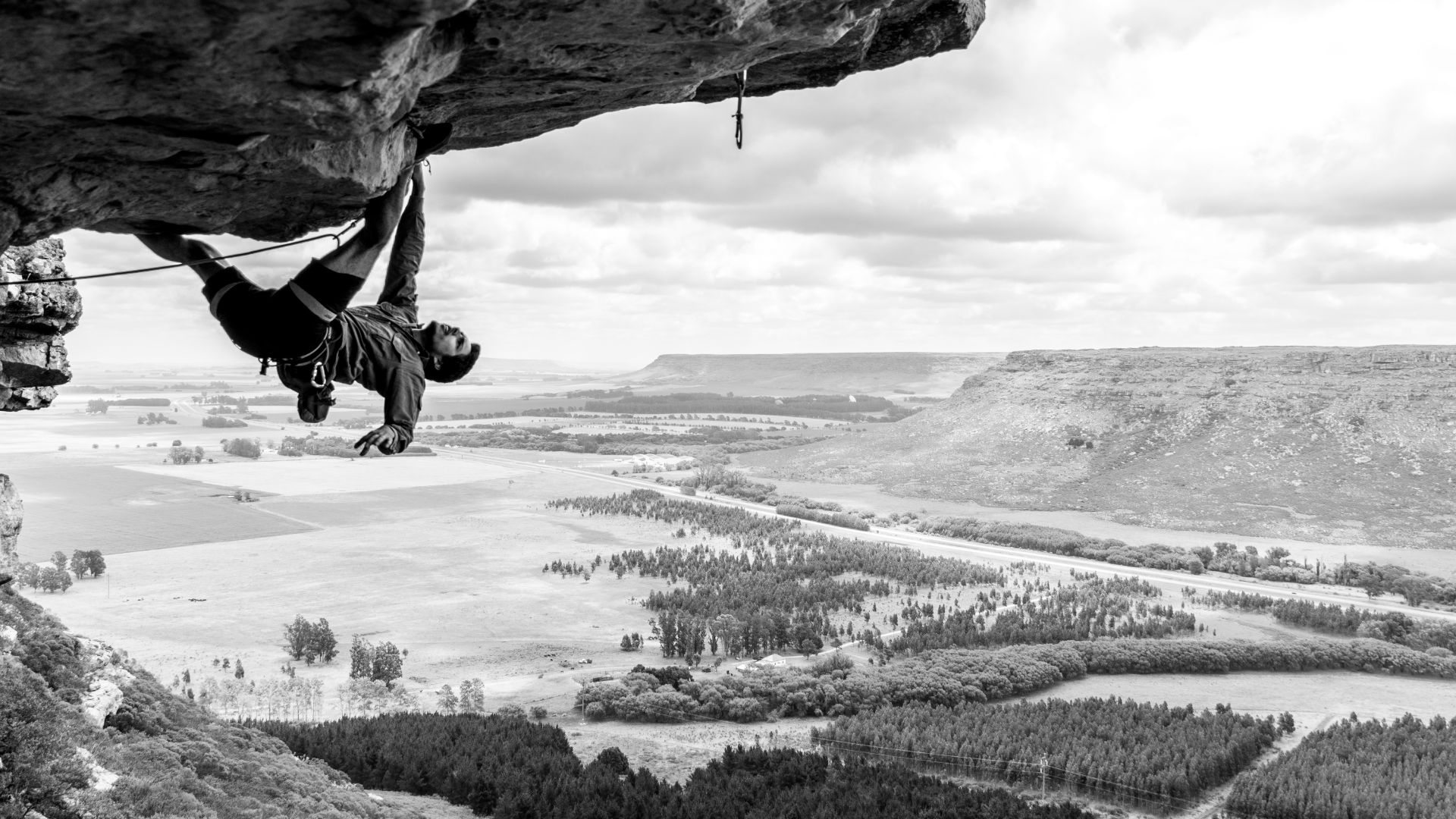 Who this is for:
Aspiring food entrepreneurs

Current food business owners who want to expand, grow or pivot their business

Chefs, gastronomers and creative cooks

Food (system) designers

Food content creators

Food x climate content creators



What is expected of you:
Enthusiasm, curiosity and 2 hours/week to join the nlive sessions is all you need!

If you already have a running food business, or have an idea for a new food business you want to develop, even better!

Background:
Running a food business is exciting, keeping all those involved in a state of constant discovery and evolution. However, it's no secret that food is a highly competitive space where margins are not quite what they used to be just 20 years ago. With climate related changes in policy and consumer expectations added to the mix, it may seem like running a food business is becoming an increasingly uphill battle. If you're not from the food industry, starting out can feel very daunting.

In reality, these challenges provide great opportunities to build resilient food businesses with purpose. Businesses that collaborate, innovate and invigorate. Businesses that can cut through the noise, stand out and succeed. That's why OSFD has partnered with the wonderful duo of Sami and Samer Simreen from KiCo who run a collaborative coworking kitchen based in the Hague to bring a BRAND NEW intensive program How to grow with purpose: Accelerating your food innovation journey towards more meaningful impact, where we deep dive into topics that have the potential to hold the key to success yet are all too often overlooked in the process of building a purposeful contemporary food business. 

YOUR LEARNING PROCESS:
ONLINE LEARNING
Recorded material to help you dive deeper into know-how, processes, and best practises
Opportunities to perform tasks, case studies, live projects, and individual + group tasks including interactive knowledge sharing
Access to expert interviews, further reading material, and relevant contemporary news
Downloadable worksheets and resources
ONLIVE LEARNING
Weekly interactions with expert contributors
Learning from an expert panel of practising professionals
Opportunities to exchange opinions with other students
Directions to act on trigger questions and course challenges
GROUP LEARNING
6 x group sessions with your peers over a span of 6 weeks, including
5 x Onlive thematic masterclasses
1 x Happy Hour - Founders Panel
OFFLINE LEARNING
Project specific activities encouraging you to get out of the kitchen and take action!
Inclusive access to the Shared and Innovation Kitchens at KiCo in the Hague, Netherlands.
PERSONAL DEVELOPMENT
3 x 1-1 sessions with any of our expert contributors, lasting 60 minutes each
Become a part of the OSFD community - over 6000 creatives working with food based in 125 countries - as well as the KiCo network.

Learn and get personal feedback from our experts:

This program is brought to you by

FAQs:

1. How do I avail of my complimentary pass to access KiCo's kitchens?
If you are enrolled in the HARVEST path, you can avail

½

complimentary day** in the Innovation Kitchen and 4 days in KiCo's shared kitchen.
If you are enrolled in the GROW path, you can avail 1 complimentary day** in the Shared Kitchen and ½ day in KiCo's Innovation kitchen.
If you are enrolled in the PLANT path, you can avail 1 complimentary day** in KiCo's Shared Kitchen.
**VALID FOR 6 MONTHS AFTER KICO'S LAUNCH AND CAN BE AVAILED BASED ON PRIOR APPOINTMENT.
KICO EXTENDS A WARM WELCOME TO ALL PARTICIPANTS OF THIS PROGRAM TO JOIN THEM AT THEIR LAUNCH PARTY IN THE HAGUE, NETHERLANDS.
KiCo is located at Saturnusstraat 95, 2516 AG Den Haag, Netherlands.


2. Which language is the course taught in?
The entire course content and learning materials are in ENGLISH. Students enrolled in the HARVEST path can book up to 3 x 60 min 1-1 online coaching sessions for personal feedback on their project, which can be either in ENGLISH or in the additional language(s) offered by that coach. Our experts speak over 10 languages including Spanish, French, Arabic, German, Norwegian/Swedish, Italian, Hindi and Luganda.




Check your inbox to confirm your subscription