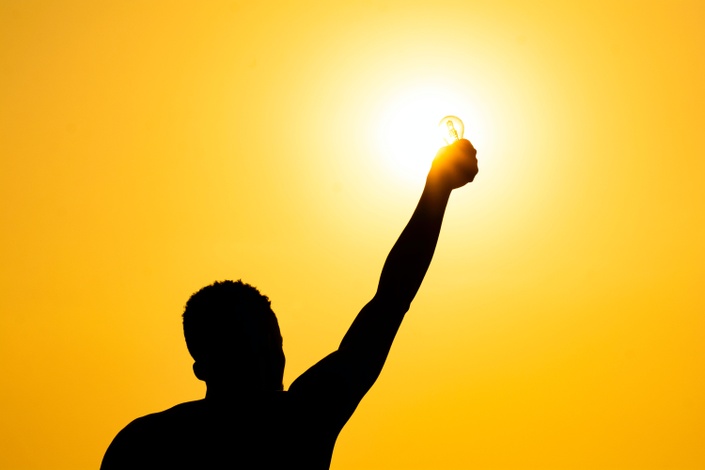 3rd International Conference on Food Design
February 17-18, 2017
Let's share a little Food Design!
For the first time ever, the 3rd International Conference on Food Design offers an opportunity for the worldwide Food Design community to virtually meet, mingle and share research and projects. The 3rd International Conference on Food Design is the first completely virtual and completely free conference for academics, professionals, and industries.
The 3rd International Conference on Food Design follows the Second International Conference on Food Design (New York, 2015), and the First International Conference on Designing Food and Designing For Food (London, 2012), but this time we go virtual!
The 3rd International Conference on Food Design is powered by the Online School of Food Design©, and supported by the International Journal of Food Design and the International Food Design Society.
The 3rd International Conference on Food Design welcomes those who want to share their work, and those who want to listen, learn, discuss, network, and meet like-minded people. The 3rd International Conference on Food Design is FREE for everybody.
100% VIRTUAL
100% FREE
100% FOREVER ACCESSIBLE
The 3rd International Conference on Food Design is the first 100% Virtual conference on Food Design.
What is a conference? It is a place where people talk about their research, their discoveries, their projects and products. It is a place where people learn and get inspired. It is a place where people find out about one another, meet, mingle, and start working together. A Conference is about knowledge, inspiration, and people.
Can't all this be virtual? Can't we all meet and share our work in a virtual place? Yes we can. The 3rd International Conference on Food Design is supporting a new conference format for academics and professionals. A conference made of LIVE presentations, live chats, virtual roundtables, and virtual exhibitions. And because this conference is 100% virtual, it is 100% free, and it is forever accessible to anyone, anywhere.
Knowledge, information, and inspiration should be available to everyone... everywhere... forever.
RECORDINGS OF ALL TALKS AND KEYNOTES ARE NOW AVAILABLE
Welcome - Dr Francesca Zampollo
Keynotes:
Watch Dilemma-Driven Food Design - Dr Deger Ozkaramanli from University of Liverpool
Watch The Magic of Grandmather's food stories - Jonas Pariente from Grandmas Project
Watch Between Critical Food Design and Food Poetry - Ludovico Pensato and Alessandra Ivul from Panem et Circenses
Watch How food design can be used as a communication tool between people and for companies - Léa Bougeault and Aude Laznowski from Miit
Research presentations:
The taste of the sound or the sound of the taste? How sounding packaging influence food perception - Beatrice Lerma, Doriana Dal Palu', and Eleonora Buiatti
Solo Dining: Rethinking Solitary Lifestyle of City Dwellers - Emily Cheng
Designing Gender: Masculinity and Food Packaging

- Emily Contois

Futureproof your food: healthy snacking brand design for success at shelf and beyond

- Liza Murphy

Using Molecular Gastronomy for Good

- Annet Hoek and Vitish Guddoy
Practice Presentations:
CHIL-DISH project - Kristos Mavrostomos and Anna van der Lei
Adapting design practices for local food markets - Alexandra dos Santos and Joana Lessa
Curious Cuisine – Bringing Culinary Creativity Home - Júlia Nacsa
Sensory tasting Creative S(ol)UCTIONS - Ivana Carmen Mottola
Slow Tofu - Weiwei Wang
ENTER TO WATCH ALL PRESENTATIONS
"Congratulations on a very successful and unique conference! I'm already checking the presentations that I couldn't see live - great!!". Maria
"Thank you for the information and congrats on the initiative to do a free - virtual event, that way me and many others could know more about food design and the activities and research in the field". Andrea
"It was a great pleasure to participate in the 3rd International Conference on Food Design. It was gratifying to share with the design international community this project that has influenced my perspective on design, community, food and culture. I say again: you are a Superwoman who works professionally (very well organized the conference) and puts heart in your motivation". Alexandra
Enjoy the
VIRTUAL FOOD DESIGN EXHIBITION
Because...
why can't exhibitions be virtual too?
Authors of accepted abstracts for Practice Presentations have been invited to participate in the Virtual Food Design Exhibition. The exhibition opened to the public on February 17, 2017, and will remain open indefinitely.
Conference Proceedings available for download
Abstracts of all accepted Presentations have been published in the Conference Proceedings.
Proceedings are published with ISBN.