How to master your creative food design career
One hour to go straight to the point. 
Send over your main questions before the session and Maud will have everything ready for you. 
A 1 to 1 session just for YOU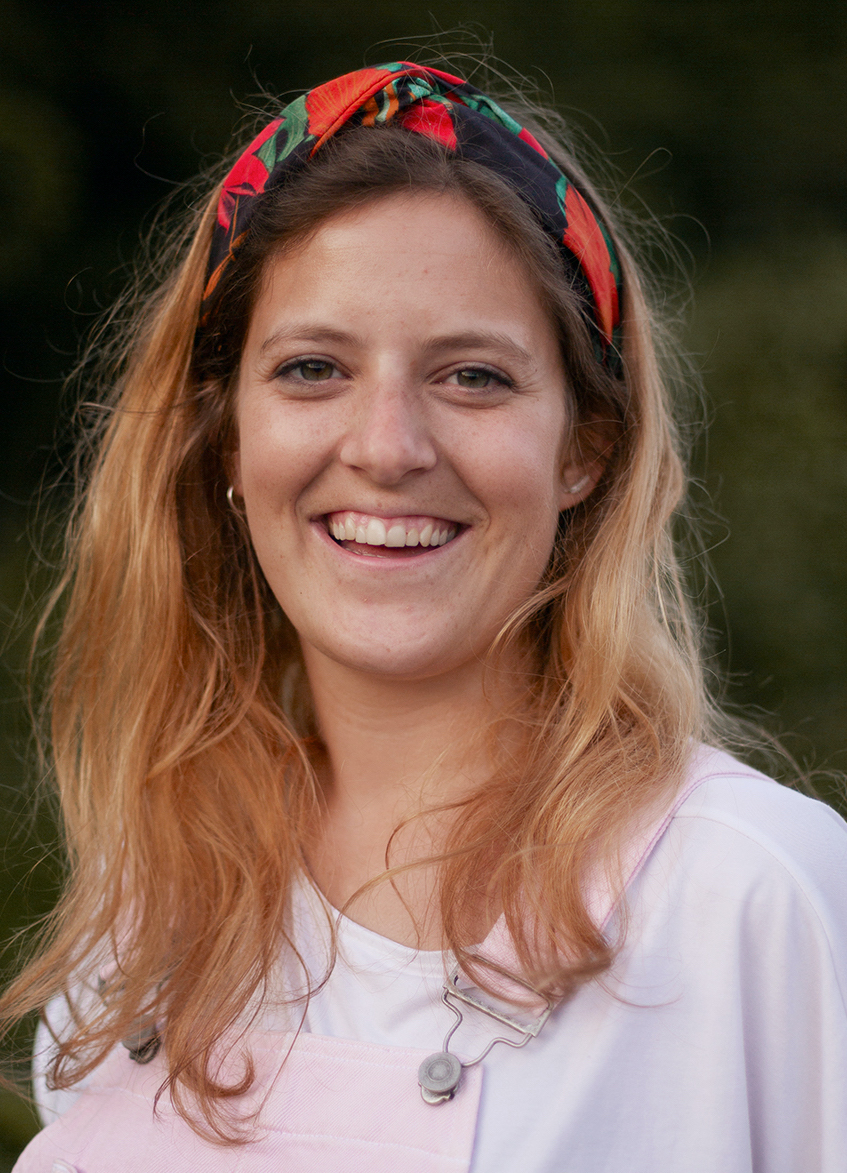 Your Coach : Maud de Rohan Willner
At Salty Studio we're passionate about sharing our knowledge and our journey. When I first started, there was very little information about food design and how it was possible to do this as a career. I want to help YOU understand more about this discipline, and the many doors it can open for you. From service design, graphic design, food science, catering and product design (and much more!), there are so many areas you can explore. Let me help you with this!
A little about my background: I started with a foundation year at Central St Martins (UAL) in London, then a BA(Hons) in Sustainable Product Design at Falmouth University (Cornwall, UK), and then followed with an MA in Food Design & Innovation at SPD in Milan. I am passionate about food cultures around the world, food history and food science, how to create textures with food, and tell stories to create memories. I also love travelling, so I'm often moving around a fair bit! Over the past years since starting Salty Studio, I've hosted workshops and events for private groups and corporate teams, as well as talks, supperclubs and some experience design consulting.
My coaching sessions are hosted via video call, so you can be based anywhere in the world.
Also, I speak English & French so let me know if you have a prefered language for one-on-one sessions :)
What only Maud can do for you:
Support you with university and career choices
Help you understand all the possibilities you have within food design
Help you in your food journey with her wide cookbook knowledge
Help you question your thought process & dig deeper in your research and food design practice

Get to know your strength
Who is this coaching session for?
High school level: Are you about to finish high school and you're getting curious about food & design? We can help you with university choices or professional choices and prepare for applications.
Just out of university: You're about to finish your university degree, but you're not sure what to do next? A master, internship, look for work or start your own business? We can give you some advice and let you know about the process. We can also help you understand your strengths, how you can develop those and which areas of food design you might be more interested in.
Change of career: So maybe you've worked for a few years in a company but you're more curious about being creative and especially food & design. We can help you explore this transition, and how to change career direction. Whether this is going back to university, doing some online courses, exploring on your own projects or starting something new, we'll guide you through these first steps.
Baby Food Designer: Are you interested in starting your own food design practice but not sure where to start? We have some experience and we can help you figure out which path to take. We can also give you some suggestions to explore your food and design skills further, in the kitchen or in the studio.
This coaching includes:
- Personalised action plan, including handouts & exercises
- PDF recap sent after the session
- Sessions can be in English or French
Coaching Options
Feedback with Video Message: 49 USD +VAT. Receive Maud's answers/feedback through a Video Message within 10 calendar days
Single Session for STUDENTS: 75 USD +VAT. 1 x 60 minute 1 to 1 coaching session with Maud de Rohan Willner
Single Session for PROFESSIONALS / COMPANIES: 129 USD +VAT. 1 x 60 minute 1 to 1 coaching session with Maud de Rohan Willner

Thanks for submitting your information! Please continue with the checkout process.
Frequently Asked Questions
How do I schedule my appointment?
Upon purchasing coaching, you'll receive further instructions on how to book a time for your appointment.
Can I purchase coaching more than once?
Absolutely! If you find yourself in need of coaching more than once, simply purchase the coaching again.